Our skilled team of dental professionals is dedicated to providing you with the thorough, professional care you need to regain and maintain a healthy smile. When you visit our office, we pay close attention to the details in order to provide you with personalized, high-quality care. Call Pantops Prosthodontics today at 434-977-9836 to learn more and schedule your appointment with Dr. Ben Ross.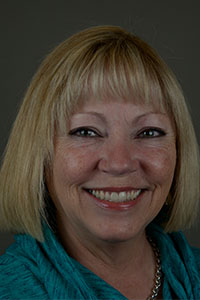 Dinah – Dental Lab Technician
Dinah joined our team at Pantops Prosthodontics in August 2017. She graduated high school in 1974 and continued her education in the dental field by attending classes at J. Sergeant Reynolds Community College. Dinah was the owner and sole technician at Dyna Tech Dental Lab from 1998 to 2015. She became an EMT in 1984. Since then, she has been a member of the Madison County, Fluvanna, and Lake Monticello Rescue Squads. She is a life member of the Charlottesville-Albermarle Rescue Squad. She is currently a volunteer member of the Charlottesville City Fire Deparment. Dinah also received her certification from President Bush after 4,000 hours of volunteer service. As a lab technician, Dinah does her best in fabricating removable prosthetics for our patients, and she loves working with and being part of a fantastic team.
Dinah grew up in Madison County, and she resides in Wolftown, VA. Outside of work, she enjoys golfing, snow skiing, and spending time with her family; her dog, Bella; and her cat, Cody.
---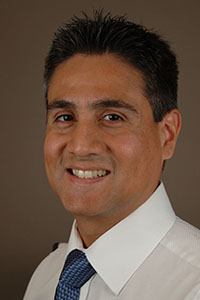 Luis – Dental Lab Technician
Luis has been a member of our team since July 2016. He studied dental laboratory in Peru, and he received his bachelor's degree in dentistry. As a dental lab technician, Luis helps others rediscover their smile through customized prosthetics. He loves how every dental case is different and challenging because it allows him to continuously learn in the dental field. He is grateful to be part of this exceptional team of wonderful people.
Luis lives in Charlottesville with his wife, Evelyn. He grew up in Lima, Peru, where he enjoyed going to the beach, riding his bike, and eating delicious food. Today, in his spare time, he enjoys reading about science or inspirational books. He also enjoys running, playing the drums, and listening to music.
---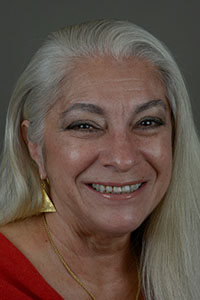 Tina – Dental Hygienist
Tina has been a part of our team since early 2017. She graduated Phi Beta Kappa from Prairie State College in 1974. She contributes to our practice by providing our patients with thorough, gentle dental care, and she enjoys working with such a great team. Tina grew up in Park Forest, Illinois, and she moved to Virginia from the north suburbs of Chicago in July 2016. She shares her life with her husband, Larry, and their pug, Willow. In her spare time, Tina enjoys gardening, reading, and participating in Bible study.
---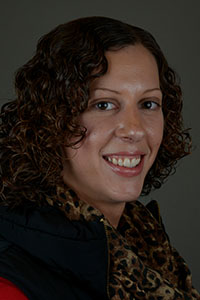 Amy – Dental Assistant
Amy is a native of Charlottesville and graduated from Western Albemarle High School in 2007. She completed the dental assisting program at Valley Vocational Tech Center in Fishersville, VA. She then joined our team at Pantops Prosthodontics in June 2011. She feels very fortunate to be a part of such a dynamic team. She also enjoys learning the duties and details of quality dentistry that we produce in our office. Amy feels fortunate to be able to see how excellent dentistry can change people's lives. In her spare time, Amy loves spending time with her family and four-legged friend, Sosa.